UI / UX designer
Zuid-Holland

,

Gouda

€2,800 - €4,500 per month

Data & Analytics
Job description
UI / UX designer
Due to growth we have room for a UI / UX designer in our team! Because this is a completely new role, there is a very nice challenge ahead for you with a lot of your own input and creative freedom! You will work closely with the Data & Analytics manager, the Product Owner and the Product Development team leader and with the sales and marketing managers.
The compact team, which is very agile, likes to share their opinion and likes to iterate quickly on changes to the platform, is already waiting for you! Especially the lead developer, who really enjoys making major visual changes to the platform. In addition, the team has decades of experience in developing applications, so you can learn a lot.



What's Your Role?


Our application is getting a new name. You will be given the responsibility to analyze the product from head to toe and make choices to market it as user-friendly and customer-oriented as possible. Rebrand inside out. Delivering the full design of our application. This application is aimed at retrieving data from systems and doing great things with it, such as creating dashboards or developing data pipelines to other systems. You are responsible for ensuring that the entire application has a design and that new features are worked out in a design before the developers get to work.
You make proposals for monotonous and user-friendly new features on the existing platform and take a critical look at how the platform is now structured. What is user-friendly, what is not, do we use the same fonts everywhere, what can we improve? We want to make big strides in the first instance and make further adjustments later on at a detailed level.
You record the styling, make it clear which font sizes, buttons, elements we use where in the platform and record them. At the moment it is not documented and we want to go there again.
You communicate with the Product Owner and the business about the designs, what they clearly and pleasantly like about it and what they don't. You also spend a lot of time on our new tool data flows.
In the long term you are regularly busy analyzing and concluding where we can make possible improvements to the user-friendliness of our software, make proposals for this and regularly submit these to the PO and a select test group. The same process also applies to setting up new functionalities within existing or non-existent modules in our software.
You will also be able to be used as a designer for sales and marketing to add to existing ideas through visual aids. How the hours for this will be filled will depend on developments.


WHAT DO WE OFFER?
You are free in your tool choice, necessary licenses to perform your work properly are purchased.
A salary between € 2,800 - € 4,500 depending on your knowledge and experience, attractive pension scheme at Brand New Day, 8.33% holiday allowance and 26 holiday days per year. By means of an individual choice budget you can give these employment conditions your own interpretation. We also have good training and career opportunities.
As a certified Great Place to Work®, we score high on employee satisfaction, with values ​​such as camaraderie, innovation and development being widely supported by the organization;
Unlimited fitness, barbecues on the roof terrace and weekly drinks in our own panorama floor are included for you and you get the opportunity to be trained by a real Barista at our coffee machine
A modern building which is close to the station of Gouda. We have a gym, shower rooms and a Game Room with table football and Virtual Reality (Oculus);
An attractive working environment: at the office you work with 3 screens and you receive a travel allowance, at home with a good company laptop and a homework allowance.
Job requirements
WHAT DO WE ASK FROM YOU?
Experience with the aforementioned matters, but there may also be parts that you want to learn;
You are available for 32 to 40 hours a week;
You live in the Netherlands and speak dutch and/or English;
Lots of energy and perseverance of picking things up!
About Salure
Salure is the specialist in the field of HR & Payroll processes. We offer our national and international customers a total solution for optimization, grip on data, support and outsourcing of payroll administration. Thanks to our many years of expertise, we use AFAS software in a smart way to achieve an end result that goes further where others stop. That is Progressing smarter together! As a certified Great Place to Work®, we score high on employee satisfaction, with values such as camaraderie, innovation and development being supported organization-wide. There is plenty of room for personal development in the form of training and knowledge sessions. We work hard but also like to relax with drinks, company outings and when possible we like to light up the barbecue on our cool roof terrace.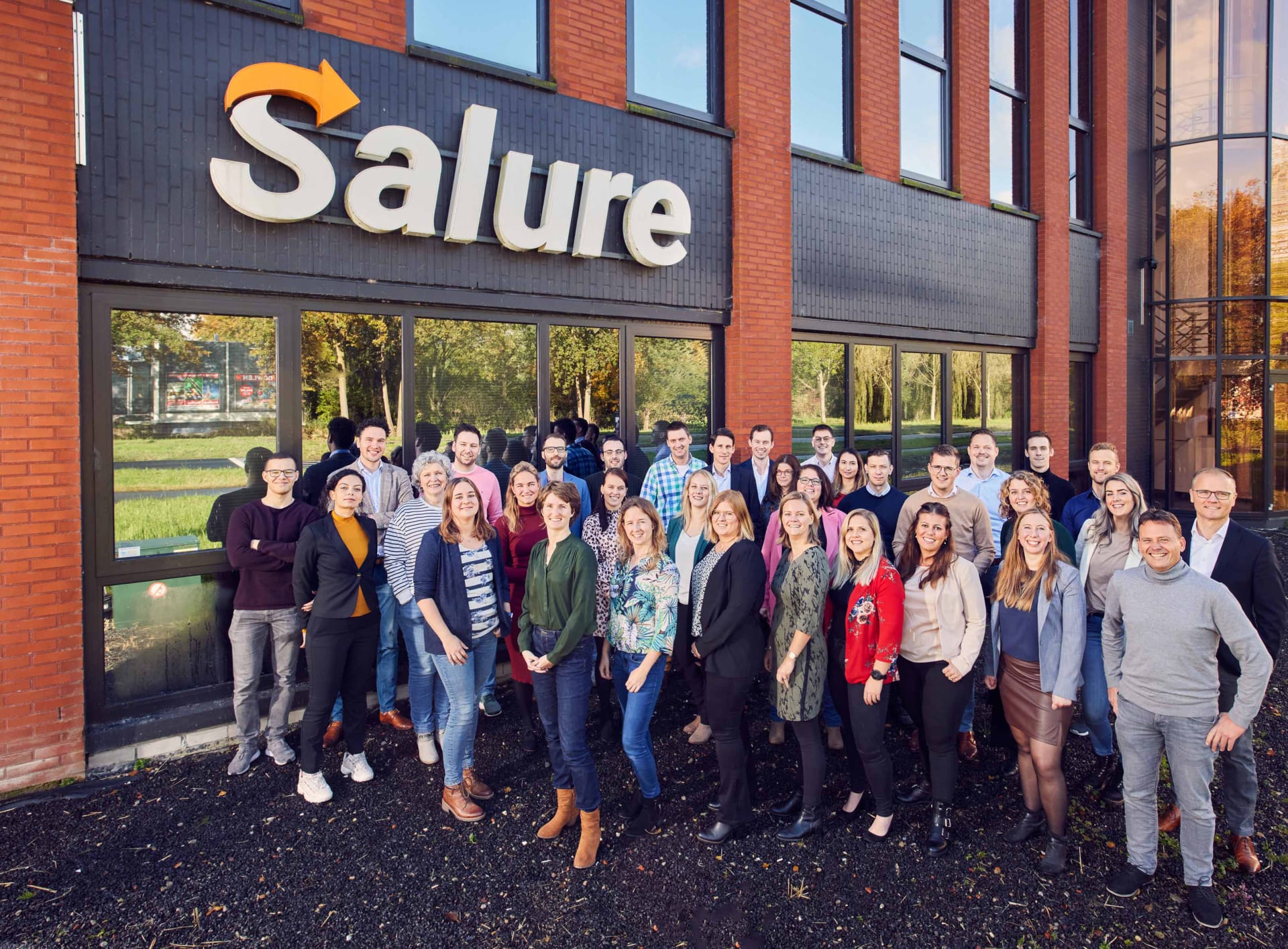 Do you recognize yourself in the above? Please respond quickly and who knows, you might soon be our new colleague! If you first want to know more about this vacancy, please call, app or email our recruiter Kim at 06-38 84 79 18 or ijzendoorn@salure.nl.
We look forward to receiving your application!